Frontline Consulting was established in 2007 by Ann Reeder. Our focus is on the role of elected members and good governance. We work with all types of council and specialise in developing relationships between councillors and across tiers and across the publicly funded sector in England. We work with police (fire) and crime panels in England and Wales.
We include experienced leaders, chairs, executive and non-executive councillors and officers who understand the politics of local government and the wider public sector. Our expanding work with town and parish councillors is led by an experienced town and parish clerk. Our Associates have worked in local authorities, the civil service, the NHS, business and the third sector.
We also have worked with the Centre for Governance and Scrutiny, East Midlands Councils, Grant Thornton UK LLP, Hoey Ainscough Associates, Local Government Association, Local Government Information Unit and South West Councils and organisations who support the Non-Executive Academy.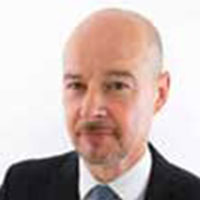 Dave Burn is an independent consultant with over 30 years of local government experience. He works with a variety of clients, commissions and public bodies and is also an associate with SOLACE, the Local Government information Unit (LGiU) and the Centre for Public Scrutiny.
Dave was head of Democratic Services and Scrutiny at the London of Borough of Lambeth from 2008 to 2016. He was vice chair of the Association of Democratic Services Officers (ADSO) from 2015 to 2019. He was an active member of the London Member Development Network, which he chaired from 2010 to 2013. Dave was also a peer officer at the Local Government Association.
Dave has developed excellent networks and has assisted a variety of organisations during his career. He has worked extensively with members across the political spectrum and with officers from different types of authorities. He has been a speaker at a number of conferences, chaired sessions and facilitated workshops on a range of matters. Dave has provided support with scrutiny activity, including approaches, governance, member officer relations, mentoring, problem solving and mediation. Dave has assisted officers from the Department of Communities and Local Government on new developments as well as the recent review of scrutiny. He has also assisted international delegations in discussions on the functions of local government and how to ensure community cohesion.
To contact Dave, ring
07732 331000
or email
dave@frontlineconsulting.co.uk